Gibraltar Tercentenary Celebrations With The Limited Edition Girard Perragaux
Watch & Bullion
24 January 2017 |

4

min read
Summary
A bit about the Rock
Gibraltar is the last frontier in Europe located between Spain and Morocco, a boiling pot of cultural goodness with a spice added from the 11 million visitors that travel to see the famous Rock every year. A Rock that has survived 17 sieges and is still one of the most disputed pieces of land in history due to its strategic position.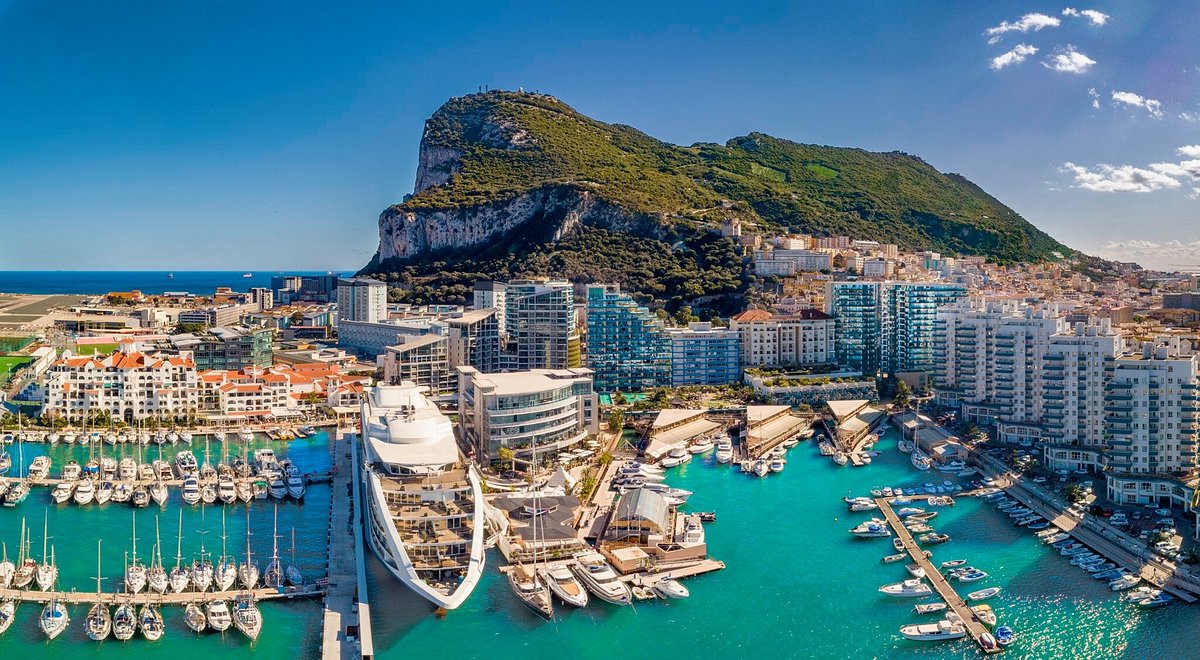 At only 6.7 square kilometers, you might think that there is not much going on in such a small place. But, Gibraltar is a destination with a unique personality that will for sure leave you with a lasting impression.
The Monkeys
The first thing that comes to mind when people think about Gibraltar is the famous monkeys which are actually Apes. It is home to a population of Barbary macaques, the only wild Apes in Europe. These cheeky creatures roam freely around the Upper Rock Nature Reserve and have become one of Gibraltar's most popular attractions.
Just be sure to keep your belongings close, these Apes are known for their thieving ways. One of the best ways to discover the Apes is through Monkey Talks a dedicated educational tour that will give you a better understanding of them and is well worth booking.
Things to do
However there's more to Gibraltar than just monkeys. The territory has a rich history that can be explored at its many museums and historical sites. The Gibraltar National Museum, for example, offers a fascinating glimpse into the area's geology, anthropology, and history. And the Gibraltar War Tunnels provide a sobering reminder of the territory's role in World War II.
In addition to the historical sites, Gibraltar has plenty to offer. Water sports like sailing and paddle-boarding are popular, as are hiking and rock climbing in the Upper Rock Nature Reserve. And, of course, no trip to Gibraltar would be complete without a visit to the famous and very Instagramable location of the Europa Point Lighthouse overlooking the straits with North Africa to one side and Spain to the other.
In summary Gibraltar is a place steeped in history, directed by a progressive government it is a place where the new and old world meet creating a contrast that compliments and enriches the DNA of every Gibraltarian and all those who visit.
For ideas of more things to do check out our other article: Conquering The Rock! – The Best Things To Do In Gibraltar
Tercentenary Celebrations
Tercentenary Celebrations in Gibraltar in 2004 marked the 300th anniversary of the British Overseas Territory. Celebrations took place over several months and included a variety of events and activities showcasing Gibraltars rich history and vibrant culture.
The people of Gibraltar are proud of their heritage, which has brought stability, prosperity, and security to their small but resilient community. They are also forward-looking, embracing the opportunities and challenges of the future with open hearts and minds.
Looking back on the historic milestone, the people of Gibraltar reflect with pride and satisfaction. They know that the next 300 years will bring new adventures, new triumphs, and new horizons to explore, and they are determined to face those challenges with the same spirit and determination that has carried them through the past three centuries.
The model chosen for the limited edition
The Girard-Perregaux Art Deco collection pays homage to the Art Deco movement, which was popular during the 1920s and 1930s. The collection features watches with sleek and angular designs, bold colours, and a high level of attention to detail.
Overall, the Girard-Perregaux Art Deco collection is a stunning tribute to the Art Deco movement. A testament to the brand's commitment to timeless style and exceptional craftsmanship one of the reasons this model was chosen to be the template for the special edition to mark Gibraltar's Tercentenary.
The watch
Girard Perragaux decided to release this very special limited edition watch to commemorate the huge milestone in Gibraltars history commemorating its tercentenary in an ultra exclusive run of 10 pieces only sold in Gibraltar, we were lucky to have one of them and document for this article.
The symmetrical dial is beautifully presented in an Ivory finish with Raised Gold Arabic Numerals, Subsidiary Second Hand, Chronograph Function, Sapphire Crystal and a subtly placed Rock of Gibraltar above number six. The square case is dramatically curved to fit nicely on your wrist.
Caseback is engraved with the Rocks silhouette and 300 emblazoned across followed by an inscription detailing the anniversary and marking this model as number 5 of 10 of this collection.
In addition to a curved case, the dial and hands are also curved. It makes for a very interesting look when viewing the dial at angles. It also makes side legibility very good. The brushed face is very pretty, and the blued chronograph hands and little touch of red on the dial make the overall design appear very polished and refined.
Highest Quality Brown Girard Perregaux Crocodile Strap attached to 18ct Rose Gold Girard Perregaux fold Buckle adds to the extra comfort of this piece. It does look good on the wrist and not too small given the square dimensions of the case, very balanced and elegant dial, worthy of a watch as solid as the Rock of Gibraltar.